05nov(nov 5)12:00 pm07(nov 7)6:30 pmKarate Weekend 2021 – BUNDORAN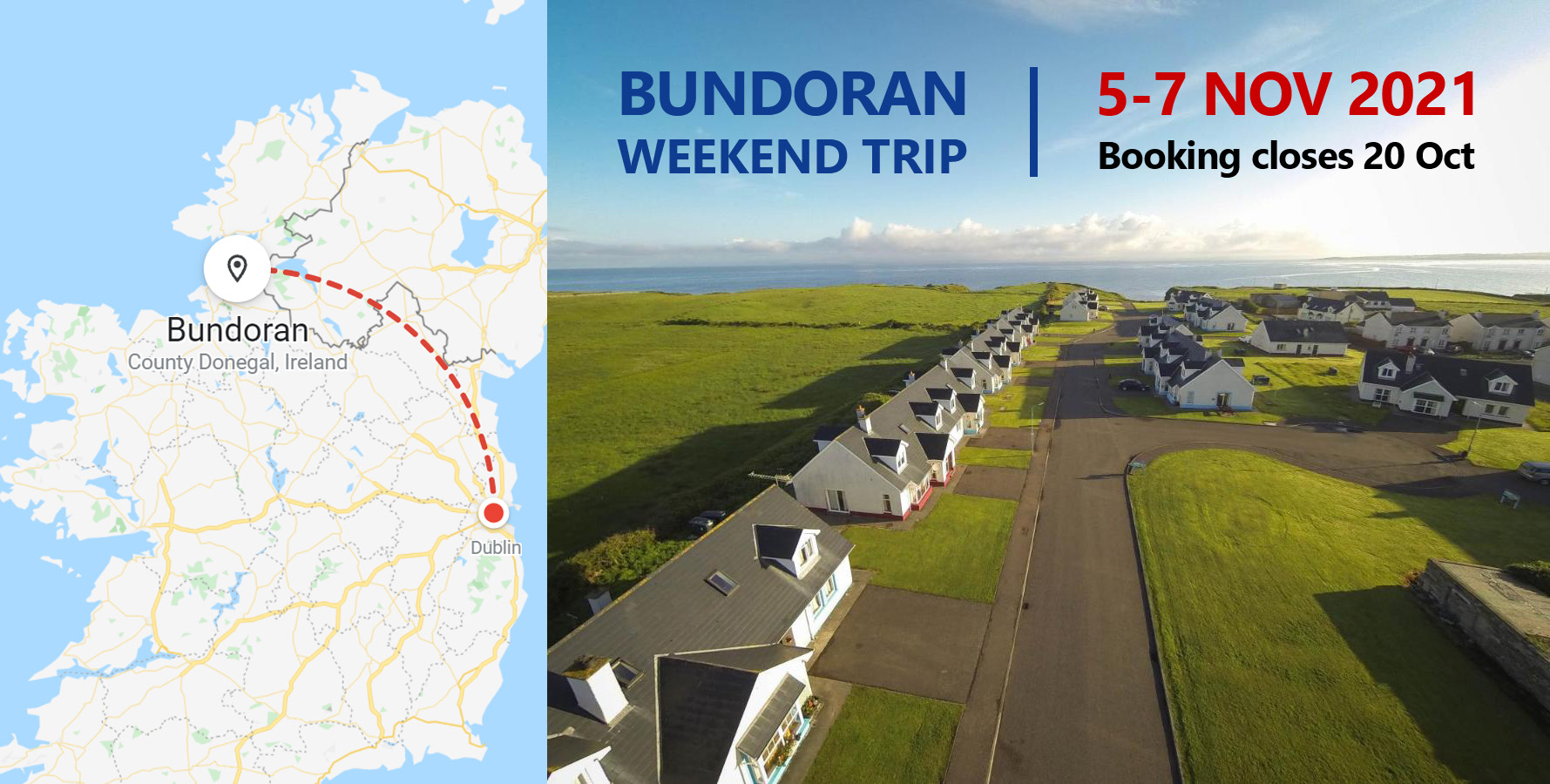 Event Details

We are organising a trip on 5-7th November 2021 (Friday – Sunday) to Bundoran, Co. Donegal. The town is routinely listed in the lists of top surfing spots in the world, and is a self-proclaimed Ireland's surf capital. We have arranged to stay at a quaint Portbeg Holiday Homes, a short distance from the town centre. To confirm the accommodations, we have to put down deposit for the place.

There's limited space of 32 people going this year, so a deposit is required to book your spot. We're staying 2 nights at Portbeg Holiday Homes, one of the nicest spots for a weekend getaway we've ever picked.

As an annual trip for UCD Karate Club, this trip has never failed to become one of the most memorable weekend you'll have of the year. We highly encourage everyone to join!
FAQ – Questions we've received recently
Where is Bundoran?
It's a beautiful coastal town in Donegal, famed for its sweeping coastline, white sandy beaches, cliff walks, theme parks, food and drinks, and of course, rolling waves perfect for surfing.
When are we leaving?
We're leaving Dublin on Friday. Timing may vary depending on the group's schedule as some people may have late lectures. Generally we'll have 2 groups going – one leaving UCD around noon (to have more time in Bundoran) and one later in the evening (reaching late). Some of our members will drive so flexible carpooling option is available. The group should be reaching back to Dublin on Sunday afternoon.
I don't surf, should I still join?
Yes. We sometimes call it a 'surf trip' but it's not the main activity of the weekend and definitely not mandatory. We're going to have karate trainings, night out, games, and whatever else the town has to offer.
Is €75 including transport and surfing?
No. This is the deposit that the club will use to secure your accommodation for 2 nights. It is one of the best rates that the club could secure anywhere in Ireland for that weekend. We also get to stay at the comfy Portbeg holiday homes. The return bus trip costs roughly €30 and about the same for surf lesson including equipments.
Will it be worth it? (Ok nobody asked this but we'll answer it anyway)
Definitely! We've been arranging these weekend trips for a good number of years that it's become our annual tradition. Started off with a small group of friends, and then more and more people joined. We can't promise you perfect weather on every trip, but we can guarantee that some lifelong friendships will be made here
Time

5 (Friday) 12:00 pm - 7 (Sunday) 6:30 pm